Version 0.2 released! Now using ModLoader! Requires the latest version of ML.
Because this mod edits one of the same class files as ModLoader, ModLoader MUST be installed
first
Over 20000 downloads!

Installation:
See README.txt in the download.
There are a few installation videos for 1.6.6 here and here (1.6.5 is the same as 1.6.6, effectively).
For 1.5_01, watch this video for 1.5_01 v0.2, courtesy of LukeD1994.

v0.2 Incompatibility list:
Tool Utils

Known Bugs:



Stats are buggy on items like the new Furnaces and the Spanner



Bear in mind that the newest downloads may well have bugs in them, due
to me working without a bug testing team. If you find any bugs, be sure
to tell me.
Current Version: 0.2.2DOWNLOAD HERE:
1.7.3


Please note that the Glimmar Pack is not packaged with the 1.6.5
download, and that it must be downloaded via the Glimmar's Steampunk
Texture Pack thread.

The Glimmar Pack is an alteration of Glimmar's Steampunk Texture Pack. Visit the thread to download it! Make sure to scroll down to find the version made for Steamcraft!



The Faithful 32x32 Pack was also made compatible. Visit the thread to download the pack and the Steamcraft extension!



Now, my own pack, the DokiDoki Pack, is compatible with Steamcraft. The compatibility is built-in, so no extra download needed!




The Steamcraft Wiki!

Older Versions:

0.2:
1.6.5/1.6.6
1.5_01

0.1:
1.5_01
1.4_01
1.5_01 ModLoader Patch
0.0.1:

1.4
1.4_01 Mirror: 1
--------------------
Hey there all of you at minecraftforum! Here I am presenting my first
mod to you all! My aim is to create a version of Minecraft that fits
into a Steam Punk theme. This is not a texture pack, though, this is an
entire mod with new items, ores etc. with some things shuffled around
too. Keep in mind that v0.1 does NOT require ModLoader, but v0.2 DOES.
Not everything featured in this mod is directly related to Steam Punk,
and there is the occasional joke Easter Egg item, which references
something and is just for the lulz.
I have released a version already, to allow the general populace to test
it, and find things they think need fixing or adding. I'm perfectly
open to suggestions, though I am a little limited in experience, since I
only started modding about a week ago, and my Java skills aren't
exactly world class.
Current Progress:
Available in current downloadable version
-Fixed furnace breaking error.
-Purified Copper has changed ID from 358 to 364. Use INV Edit to remove your sudden surplus of maps when updating
-Updated to 1.6.5
-Newly constructed first post!
-Wiki!
-Ores and tools balanced slightly
-New achievements!
Planned Features:
Not Started
In Progress
Nearing Completion
Scrapped
-ROBOT PETS
-Steam Engine Cart, which acts as a faster powered cart, but also links carts behind it to make a "train"
-STEAM POWERED BLIMP
-Aqualung to allow for more time spent underwater
-FLINTLOCK GUNS
-Millwheels to generate power by having water run through them
-Craftable Monster Spawners with different "centres" to select a monster
-Gates that act as 1 Block "doors"
-Chandeliers, which are effectively ceiling torches (Idea by Lounes)
-Gears, which power different objects to wires and can be placed on walls.
-Motors and Kinetic Generators to covert between Gear power and Electricity.
-Lamp Blocks turn off when receiving power from Copper Wire
-Floodgates that open when powered (Pistons do the job)
-Gold Wire, which functions exactly like Copper Wire, but with a range of 30. (Almost pointless due to repeaters)
-Boolean Generator which will sometimes give out power when it receives
it ~ effectively a random number generator (Again, almost pointless)
Videos:
MrNinjasimpson
TheZazzertaro
SCREENSHOTS:
Spoiler

Bornite shown in the Inventory.



Purified Copper obtained by smelting Bornite in a Furnace.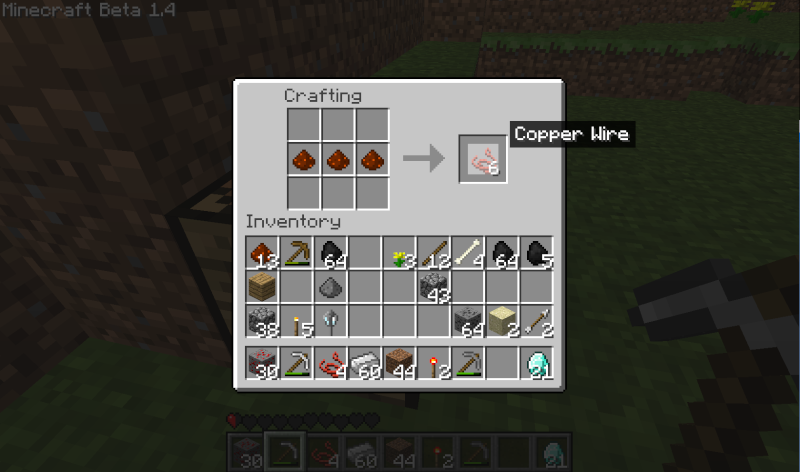 Copper Wire being crafted from Purified Copper.



An Electric Lamp shown in the inventory.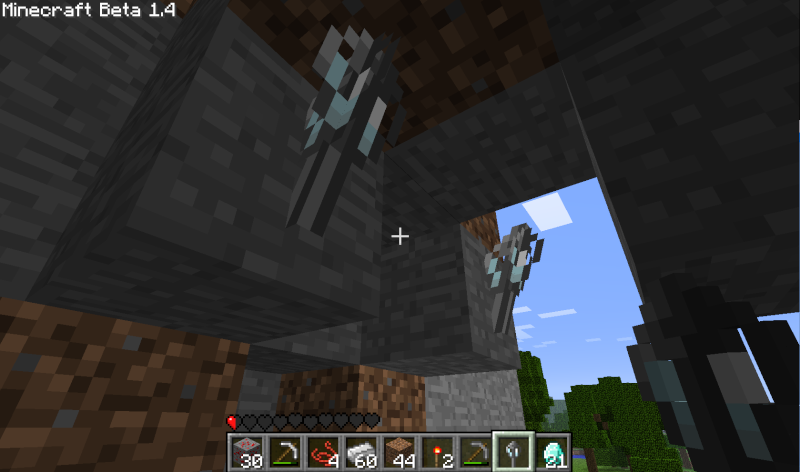 They remain dark when an electric current is now flowing through them.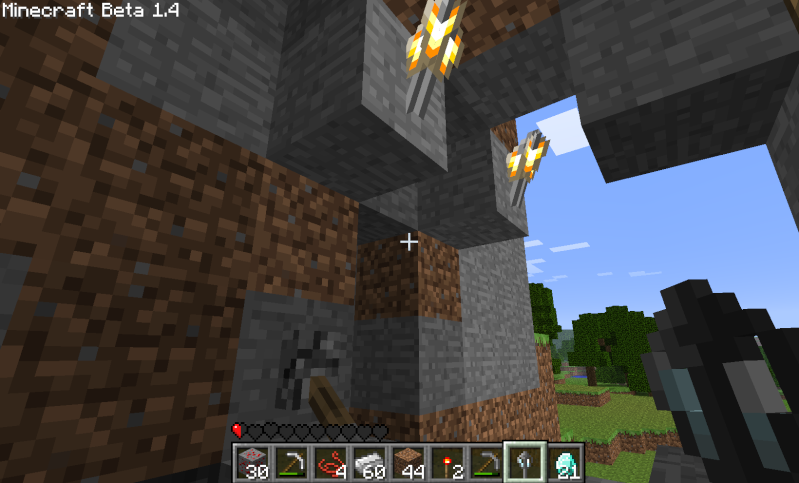 But, once they get some power, they produce as much light as Glowstone or a Jack-O-Lantern.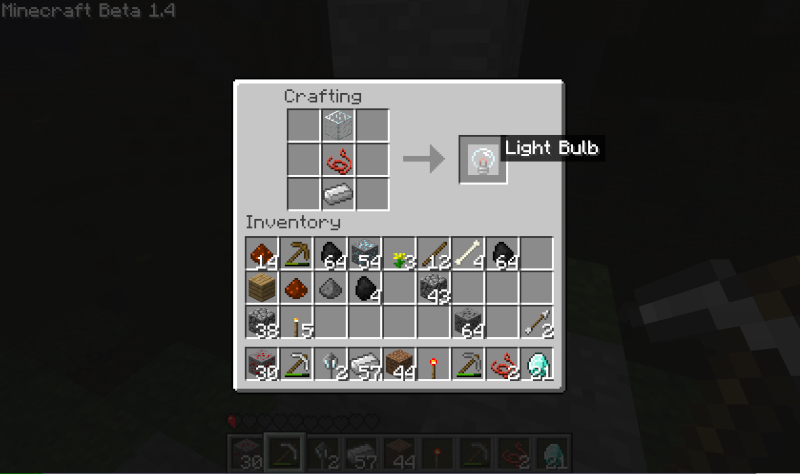 Light Bulbs are crafted using Glass, Copper Wire and an Iron Ingot.



Electric Lamps can be crafted using Lightbulbs! (This image was uploaded using Imageshack due to servimg being annoying)



We have a new ore block! What could it be?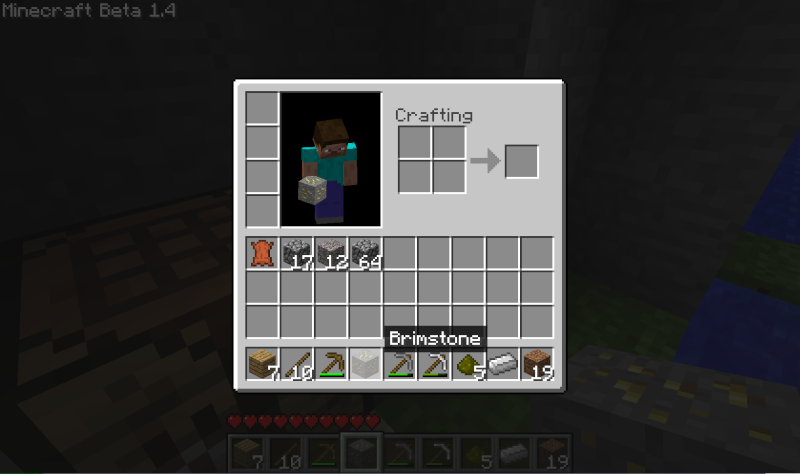 It's Brimstone! Did you guess that? Did you?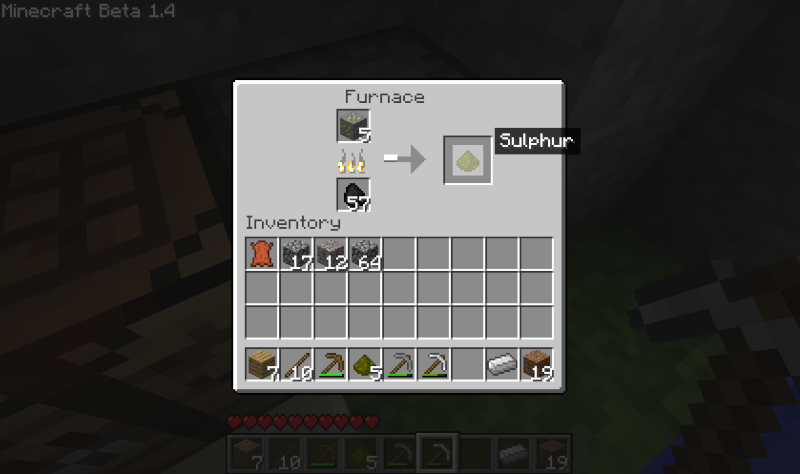 Brimstone can be smelted to make Sulphur, which will be used in the crafting of many chemical products.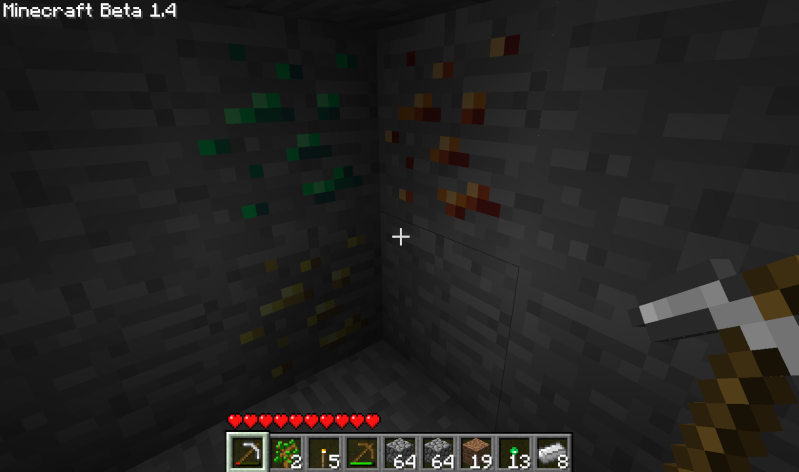 At the bottom is Brimstone, on the right is the newly-textured Bornite, but what's that one in the middle...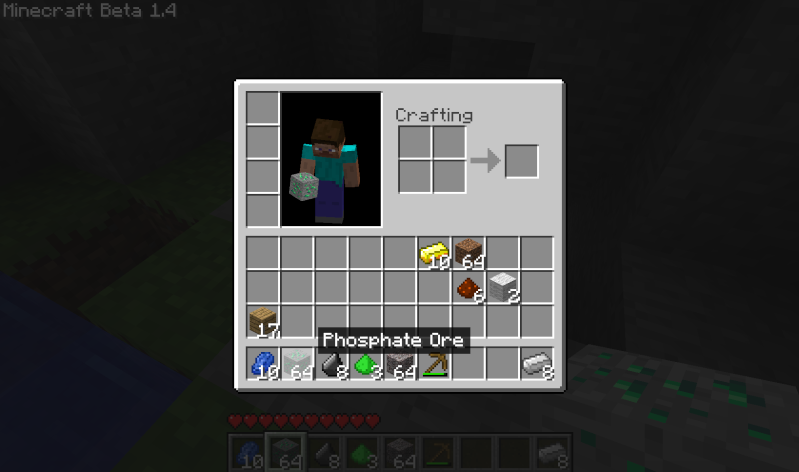 It's Phosphate Ore!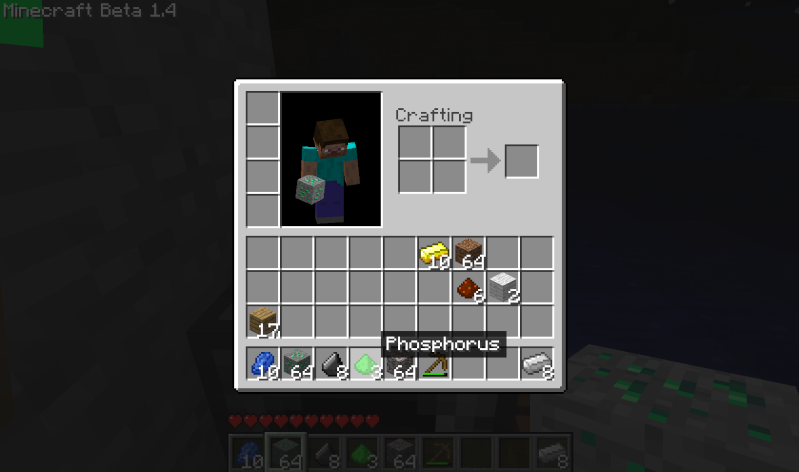 Phosphate Ore can be smelted to make, yup, you guessed it, Phosphorus!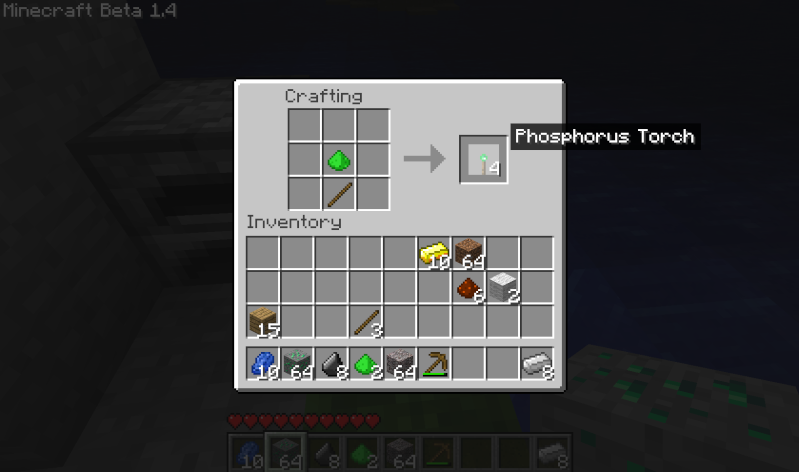 Phosphorus has a very special quality in that it can be used to make torches!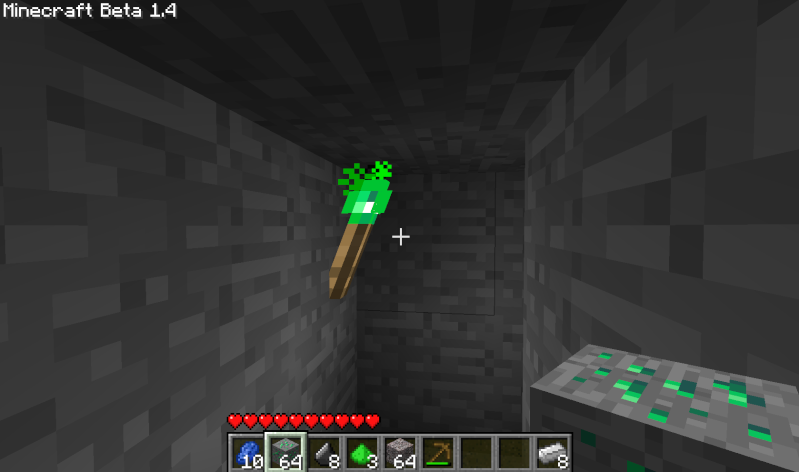 These are no ordinary torches, though. These are 20% brighter than normal!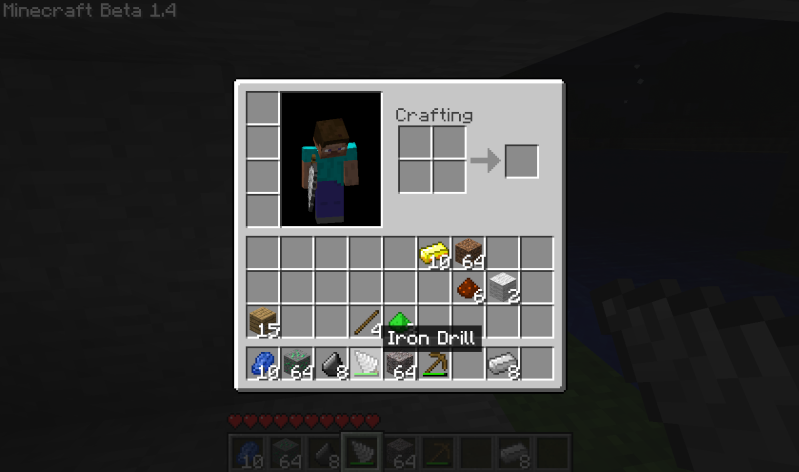 And what's this? A NEW TOOL?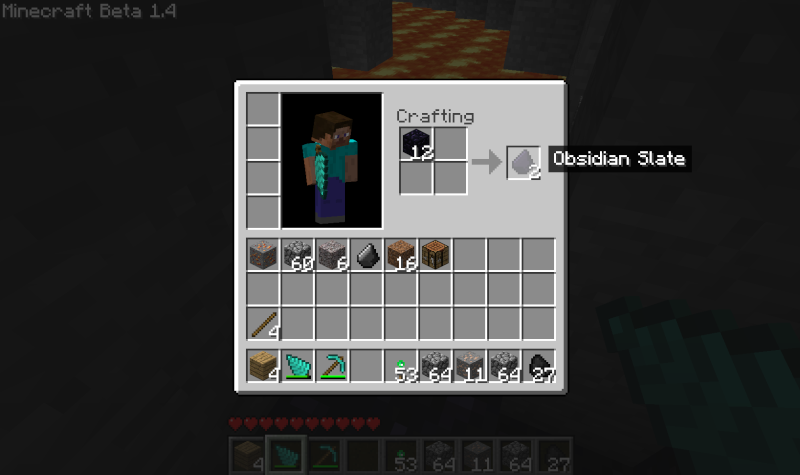 Obsidian can be crafted into Obsidian Slate. One block produces 2 sets
of Slate. The blocks can be re-crafted, but it will take 9 pieces of
Slate, so think carefully before you craft your blocks!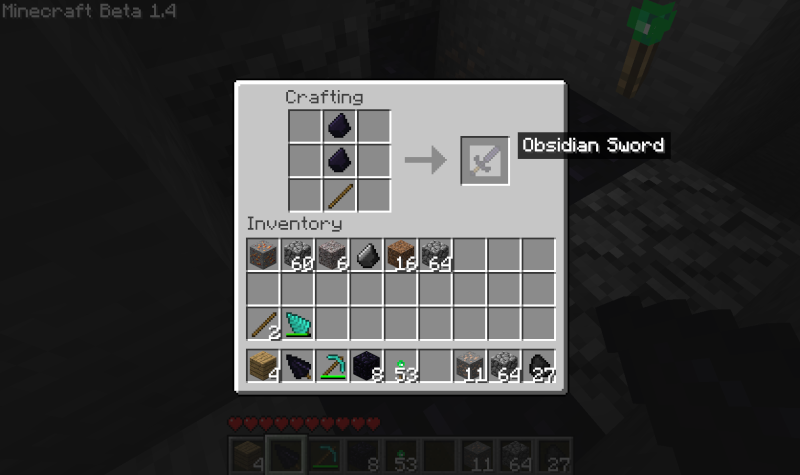 These Slates can be crafted into new tools and weapons! You may notice
that Obsidian tools look slightly different to other materials. They are
far more powerful than Diamond, but only last a little longer than Iron
tools. They are, however, still valuable.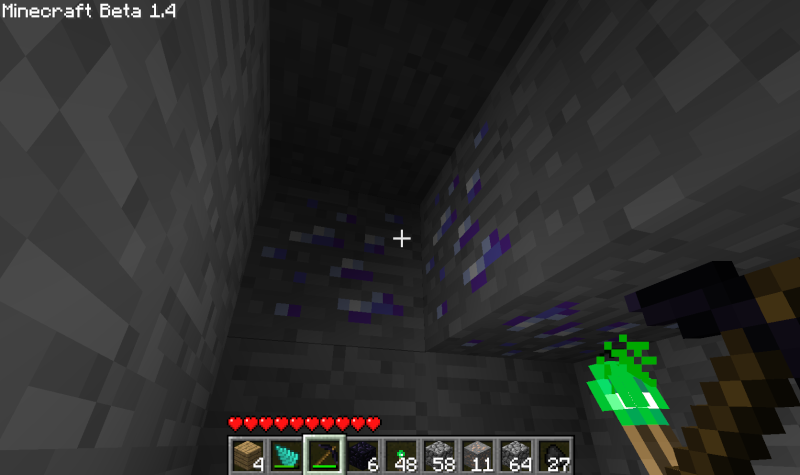 And this is why. This is, yup, you guessed it, a new Ore! It's called Volucite, and it can only be mined by Obsidian tools.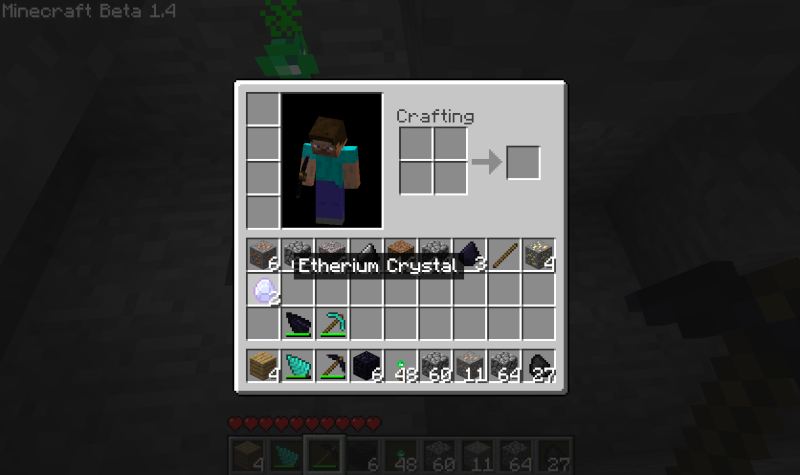 If you do happen to have Obsidian tools on you, Volucite will unleash a
very rare, magical gemstone: Etherium. Only one will drop from each
block, so getting many of these is pretty difficult. But oh boy is it
rewarding.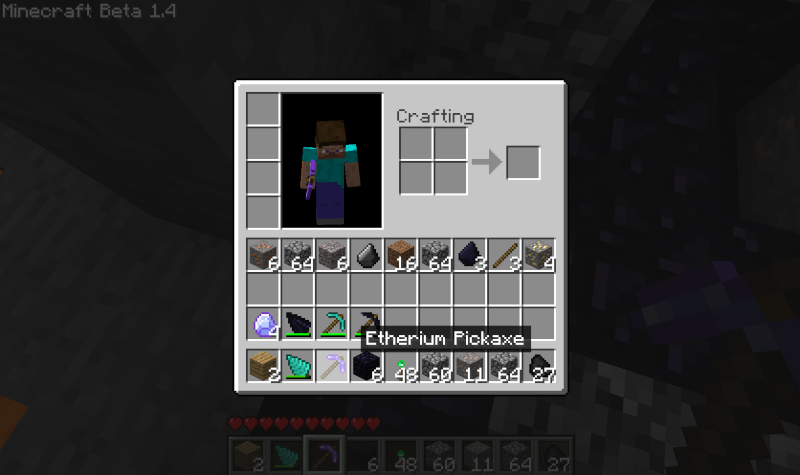 Etherium can be crafted into tools. These aren't just normal tools,
though. Move over Diamond, these bad boys are twice the strength! Added
to this, unlike normal tools, Etherium tools WILL NOT WEAR DOWN. You can
use these things as much as you like, and they will never break.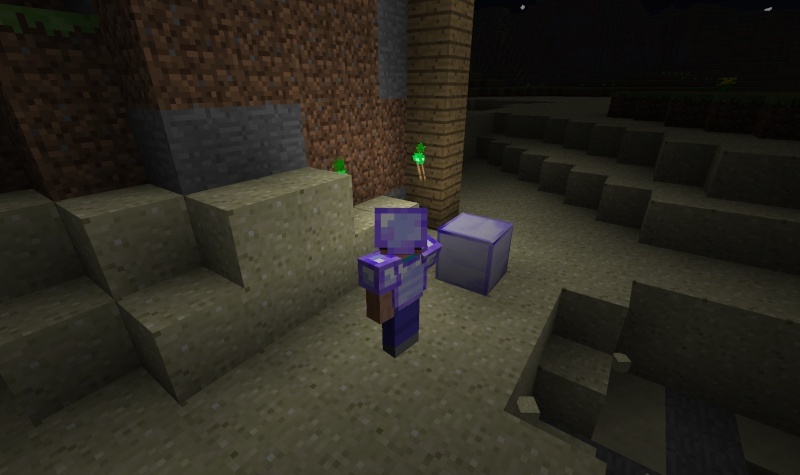 Etherium can also be made into armour (as can Obsidian) and Volucite
Blocks. Etherium Armour, like the tools, will not ever break. Volucite
Blocks are tough as nails, and have the same explosion resistance as
Bedrock!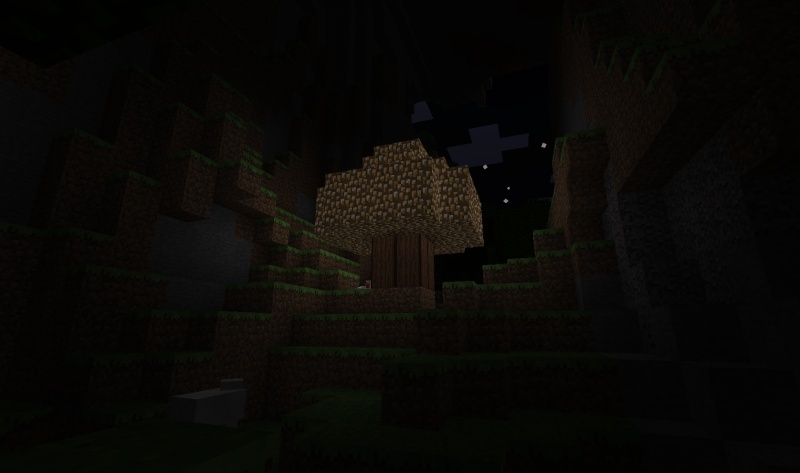 Here is a beautiful sight! It's a golden tree! And it's... emitting light? Wait a minute... It's made of METAL!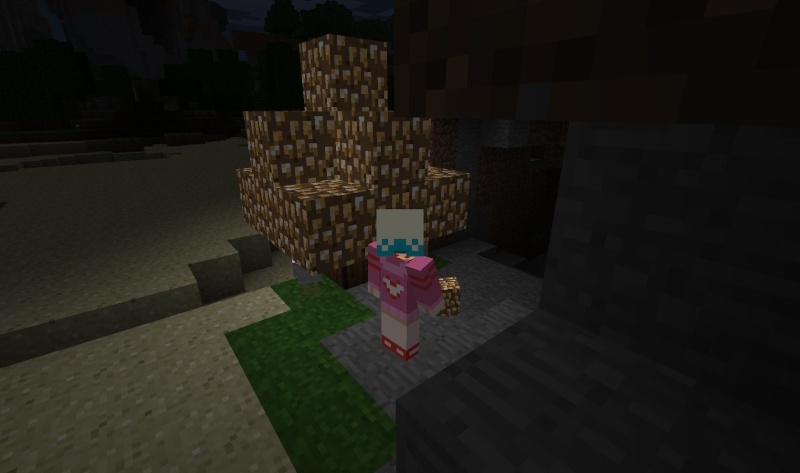 That's right, you can now craft Brass Logs and Illuminated Brass Leaves
as a decorative measure, and as a fancy lighting source. These don't
grow in the wild, obviously, so you have to craft them from scratch.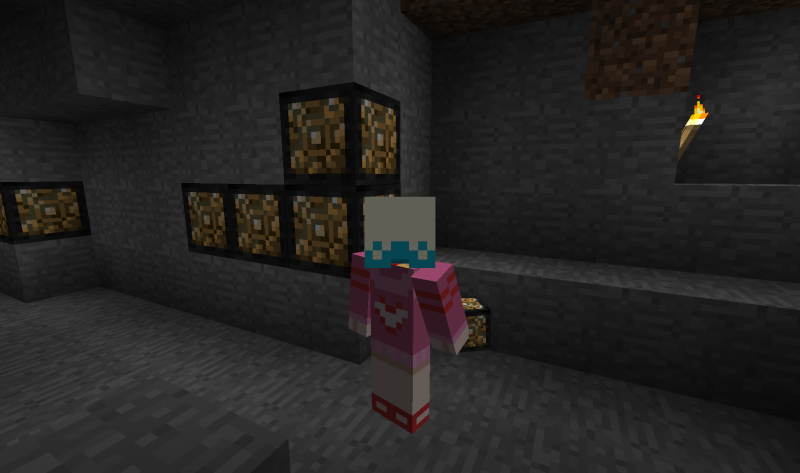 These aren't the only new lighting source, though. We now have Lamp
Blocks! These produce slightly less light than Glowstone, but more than
your ordinary Torch. Mostly, these are there simply for decorative
purposes, since they do look kind of nice.



Now we come to the piece de la resistance. This was a bit of a pain to code, but I introduce to you: The Chisel!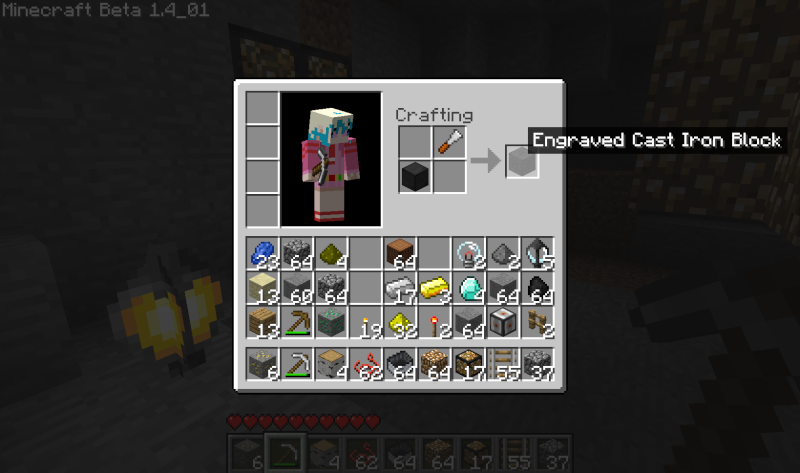 It may not look like much, but craft certain blocks with a Chisel, and
it will result in an Engraved Block. These are essentially the same as
the normal blocks, but have a design carved into them!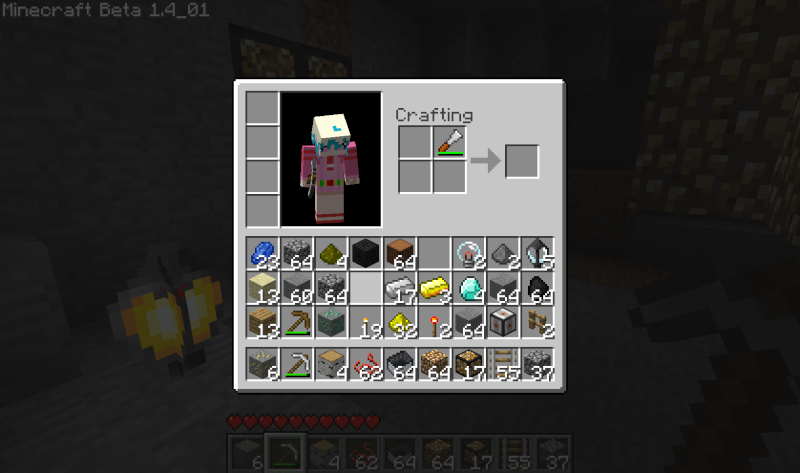 Added to that, the Chisel will NOT get used up in the crafting process!
Instead, it will take damage. It can carve a maximum of 32 blocks before
it breaks.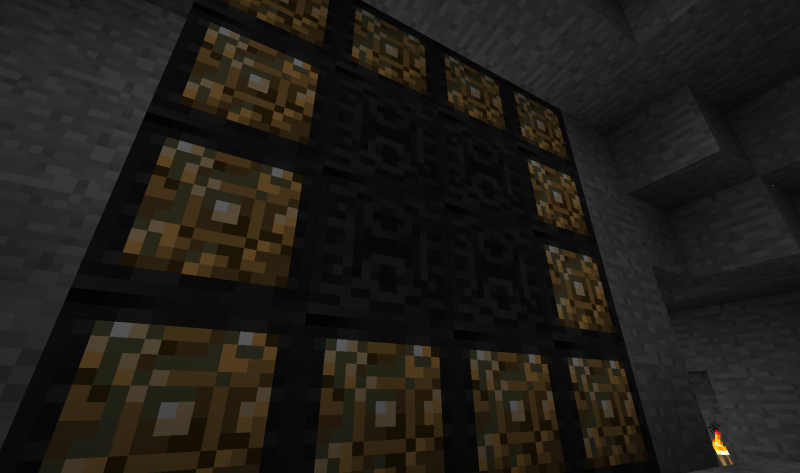 The Engraved Blocks can be used for some rather interesting decorative pieces, a quick example being the structure shown here.



Chisels can engrave more or less any kind of Ore Block, from a Block of
Iron to a Block of Diamond, and even a Block of Volucite! You can also
reverse the engraving process by putting an Engraved Block into a
furnace.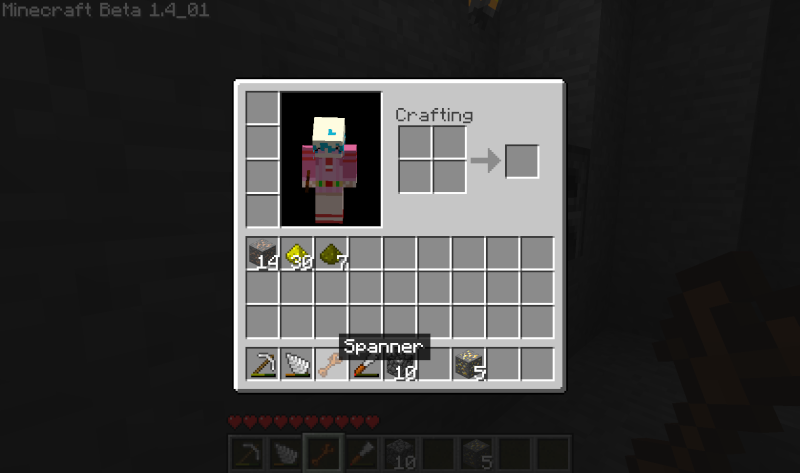 Here we have the Spanner. This item works very similarly to the Chisel, but is for a completely different purpose.



This item can be crafted with damaged Weapons and Tools to completely repair them.



It takes damage as it does so, though. It can repair a maximum of 3
items before breaking. Repairing a non-damaged weapon will not cause it
any damage (why you would want to do that is beyond me)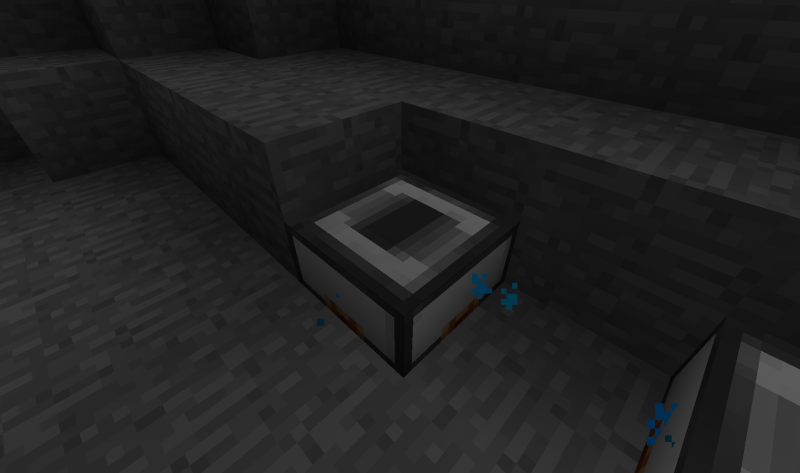 Next up we have the Battery. This is a block that sends power to wires
no matter what. It may seem pretty pointless now, but it will have it's
uses.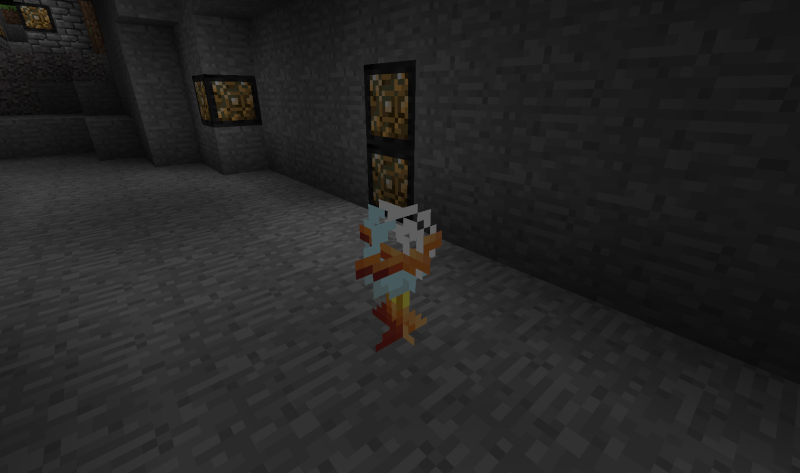 Better than the Battery, though, is this baby. This is a Tesla Coil, and it does something really special.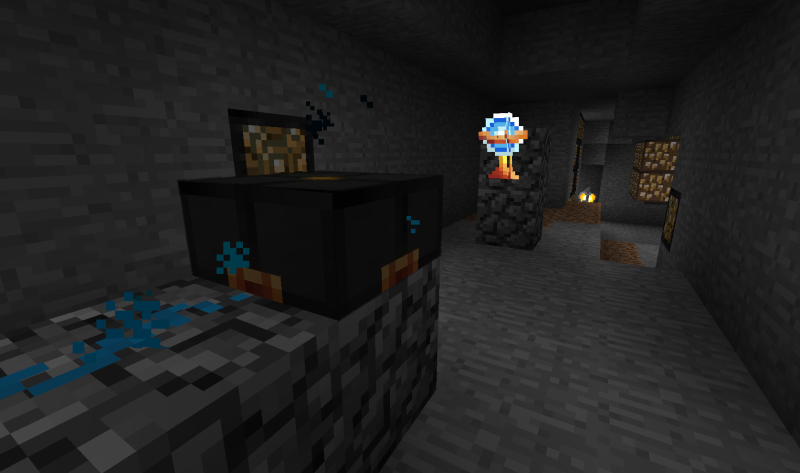 The Tesla Coil will transmit power in the direction it faces only. Put a
Tesla Receiver within 5 blocks, and it will emit power in the same way
as the Battery! ...But wait... that doesn't look like Redstone Wire...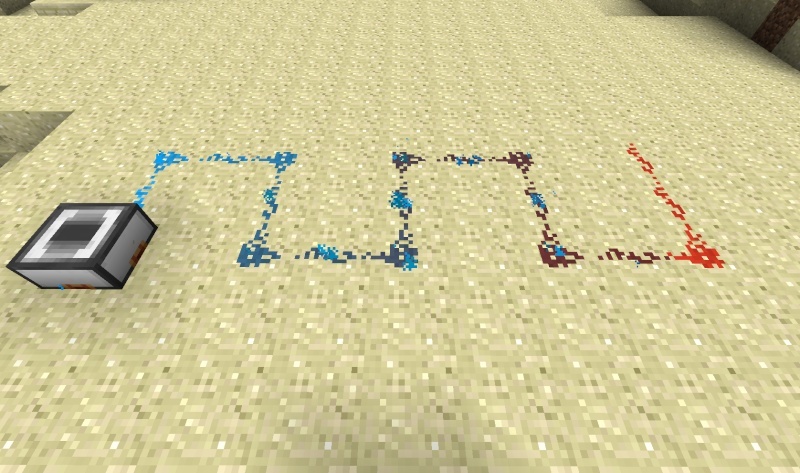 ...And it's not! This is the new look of Copper Wire! When inactive,
it's a deep orange colour, just as Copper should be, but give it power,
and it lights up a bright electric blue!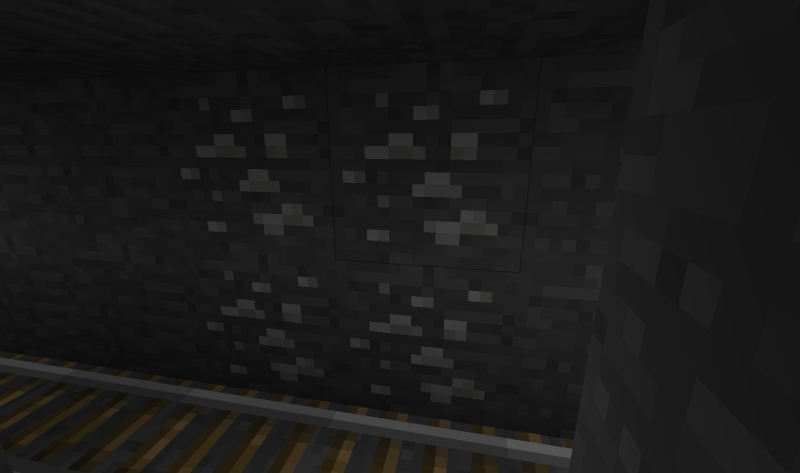 YET ANOTHER ORE. What could it possibly be?



It sends out electrical sparks when hit...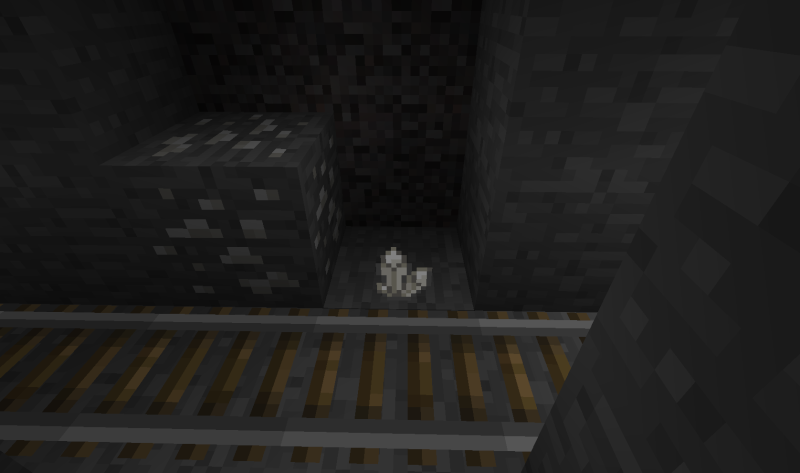 ...And drops a white crystal when it's broken. It's Quartz! And it's used for crafting all sorts of electrical gadgets!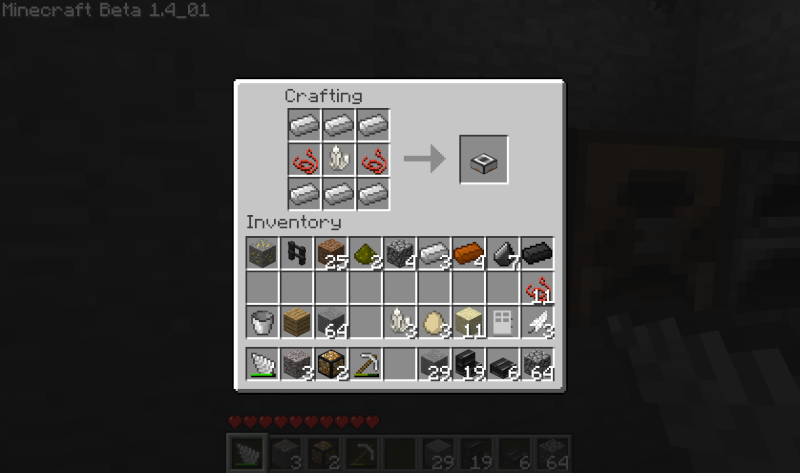 Most notably, it's used for crafting Batteries, as we can see here.



And on the subject of electricity, the Tesla Receiver now looks a little different, and is a little more useful.



It can now send current to a lot more places, allowing it to be much
more useful. It will also not block wires moving upwards to the next
level. As well as this, it will force BLOCKS on any side of it to
conduct electricity, allowing wires to be placed up to one block asunder
from it while still receiving power.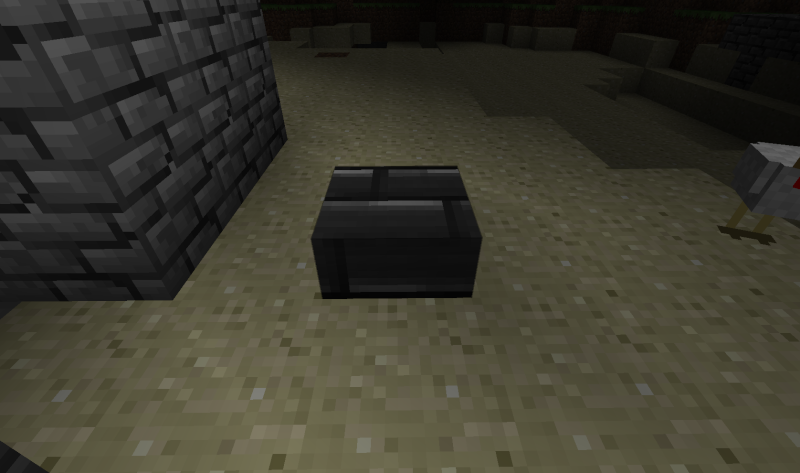 Now, the perceptive of you will have noticed a strange looking block in
my inventory during these screenshots. These are Slate Tiles, and are a
new half-block crafted using Flints (which can now be crafted by
smelting gravel).



You can also craft "slopes" and full blocks from Flints, but the full block can also be made by placing two half-blocks.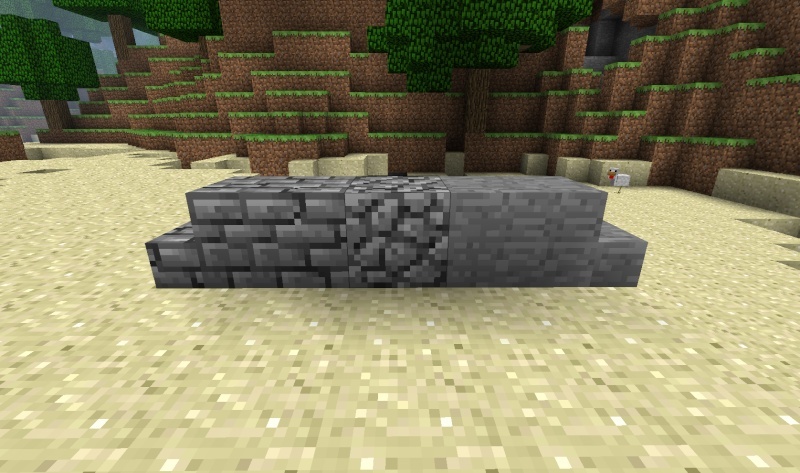 And those who are VERY perceptive will have noticed a new block in those
last couple of screenshots too! It's a Stone Brick block. It is crafted
by using a chisel with a block of smooth Stone, and it gives a neater
effect than Cobblestone. As well as this, Stone Bricks and smooth Stone
can now be made into stairs!



Here is an example of some of these new blocks together to make a house!
SUPPORT BANNERS:


This mod may be downloadable, but it is still a work in progress. More
features are planned but have not yet been implemented, some of which
have traces in some of the files (such as unused textures).
Credits:
-Glimmar for allowing me to alter and distribute his
texture pack
I think that's all I have to say. Have fun!